Upcoming Conversations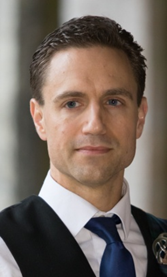 Session will be recorded. Recordings will be available on our Resources Page.
HEAL PA Learning Session: Connected Together Lebanon County
October 18th, 3:00pm-4:30pm
Michael C. Ritter, MPA, CTCP
he/his/him
An opportunity to learn from Michael C. Ritter of Connected Together Lebanon County, a strategic initiative of the Community Health Council of Lebanon County (CHC) to address violence and support children exposed to violence. Connected Together is a model PA-based program that Heals, Empowers, Advocates, Teaches, Prevents & Acts, locally! Join us to learn the story of how and why the partnership was formed.
PROGRAM
• Hello & Welcome with Moderator Ramona French
• HEAL PA & Resilient PA Connection with our host Amanda McNaughton
• Our featured guest: Michael C. Ritter
• Q & A Discussion Moderated by Ramona
• Closing & Check In led by Ramona
Mike Ritter currently serves as Deputy Director of Domestic Violence Intervention (DVI) of Lebanon County. He previously served DVI for ten years as public education coordinator, leading the agency's community education and prevention initiatives. Most notably, Mike chairs Connected Together, a collaborative task force under the Community Health Council of Lebanon County dedicated to preventing trauma and community violence by building healthy relationships and families. And because domestic violence and homelessness often intersect, Mike previously served as co-chair of the Lebanon County Coalition to End Homelessness for five years.
Mike holds a Master of Public Administration degree from Ohio University's Voinovich School of Leadership and Public Affairs and two Bachelor's degrees in psychology and sociology from Penn State. He holds current certification from Lakeside Global Institute as a trauma-competent professional.
Interested in Future Conversations?