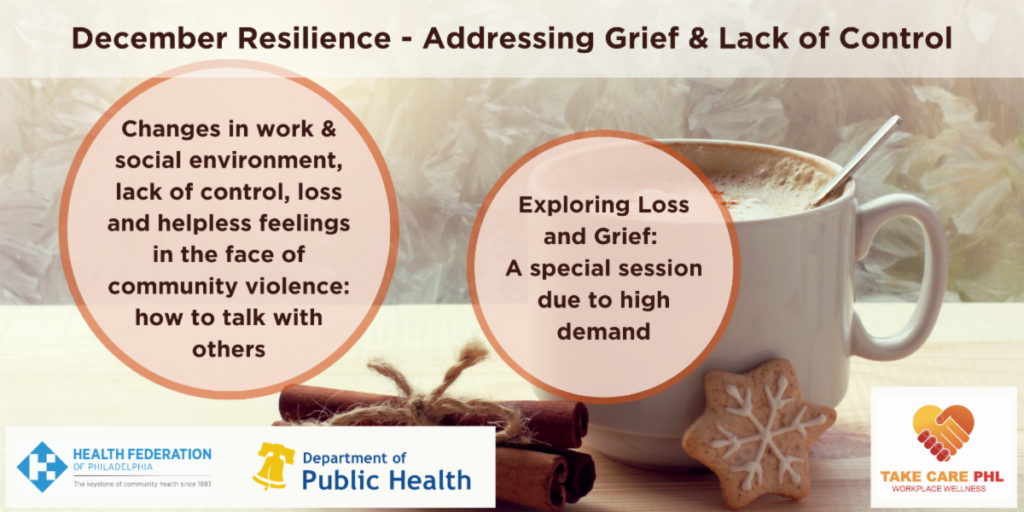 Wednesday, December 14, 2022, 10:00 – 12:00 PM Eastern Standard Time (EST)
Special Session due to Popular Demand
Faculty: Carmen Caraballo, MSW
Changes in work & social environment? Lack of control, loss? Helpless feelings in the face of community violence?
Following the conclusion of the recent Grief and Loss Series, Take Care PHL recognizes that we need more time together as a community to process all of our experiences and to provide opportunities for connection. During this session, we will share our experiences in smaller groups to offer supportive strategies and to engage in experiential activities to help us lean toward hope and healing.