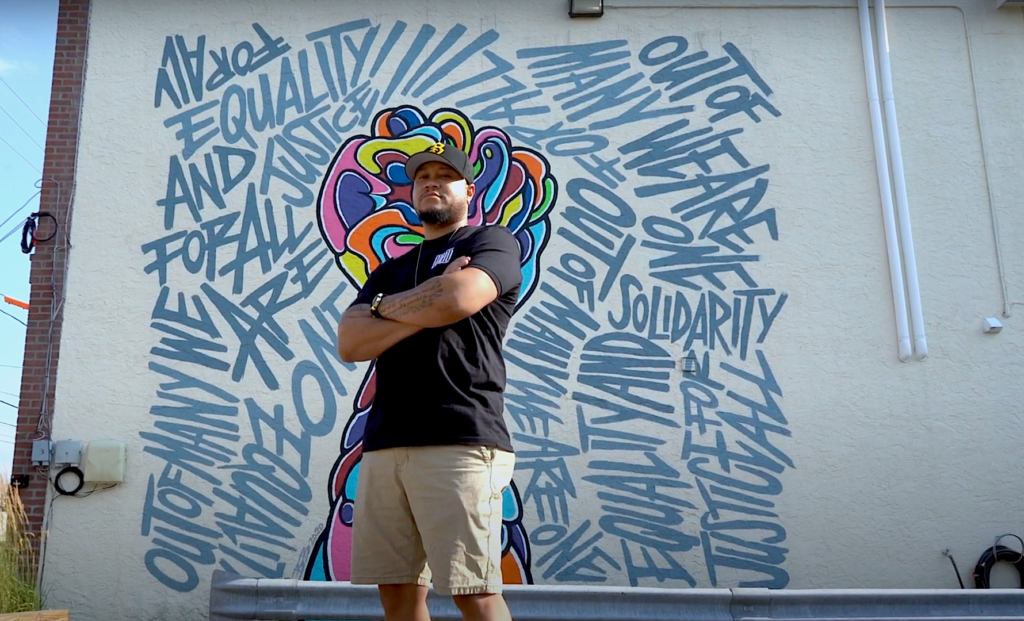 January 18th 1:00pm
Join us for a Free, Virtual, Work-in-Progress Screening of Symbol of Solidarity, followed by a Live Talkback with the Director, Esteban Serrano, and Artist, Brian Bowens!
From the website link provided, click "Watch Film Here." A YouTube page will open with a countdown timer to Tuesday's work-in-progress screening and talkback. The film is about 50 minutes long, and the talkback will be 15-20 in length. Thus, the entire event is scheduled from 1:00 pm to 2:15 pm EST on Tuesday.
In the meantime, follow the film on Instagram (@symbolofsolidarityfilm) and spread the word. Films are always more fun with friends!