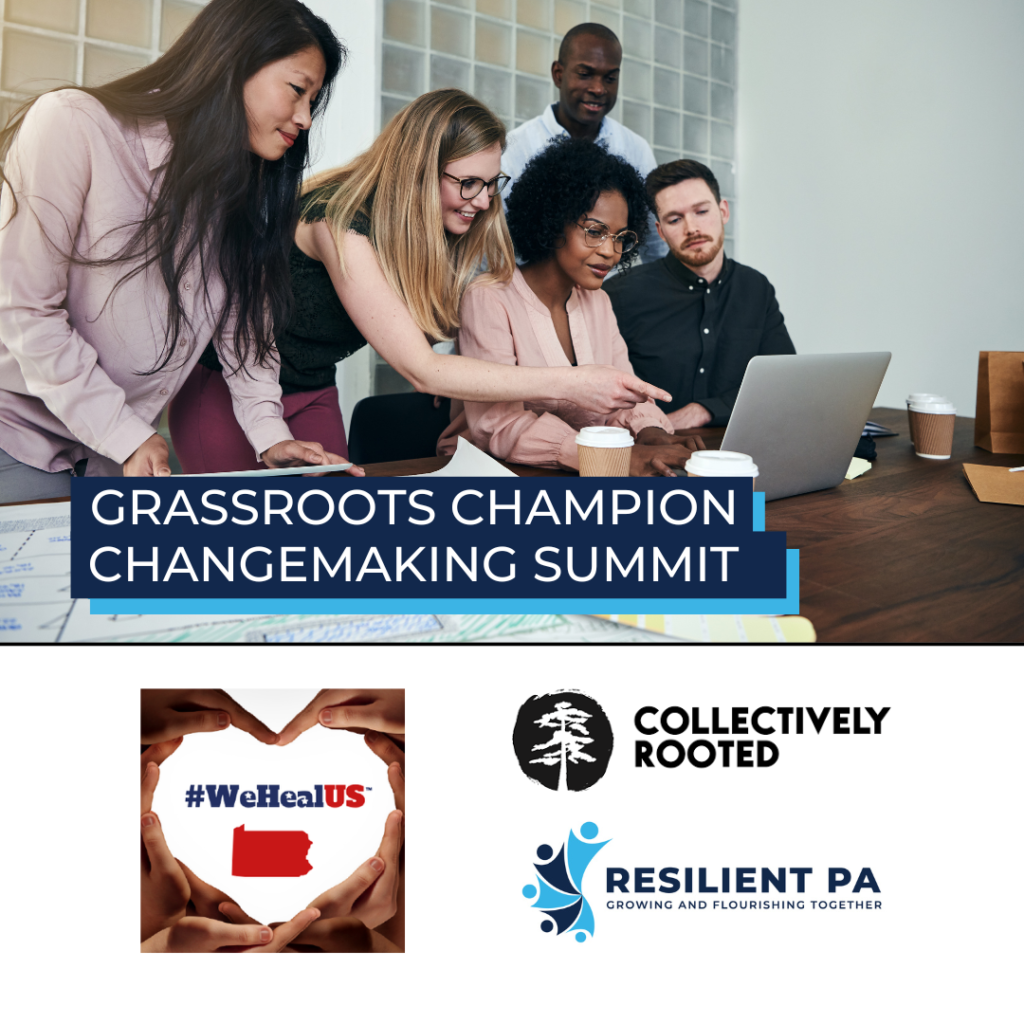 Resilient PA will be hosting a Grassroots Champion Changemaking Summit in honor of Mental Health Awareness Month! This year, we are focusing on creating organizational change.
Trauma-informed organizations are the key to resilient communities. But implementing trauma-informed practices can be daunting and barriers to change exist in every department, organization, and community. Changemakers face obstacles that can cause them to lose hope in their vision, but you're not alone!
This summit will bring together changemakers across Pennsylvania to share both successes and struggles with each other and meet regional peers. By the end of the event, you will meet allies you can call on as you work to create resilient communities and you will leave inspired and ready to tackle the hard work of taking care of yourself and others!
Thank You Collectively Rooted!
Thank you to our keynote sponsor, Collectively Rooted! Collectively Rooted supports experts and organizations through various projects in the field of mental health with a focus on fostering meaningful connection through virtual programs, educational courses, and ongoing networking opportunities for professionals and anyone who is looking to explore new ways of healing and helping others.
Welcome to our Keynote Speaker, Aaron Proietti!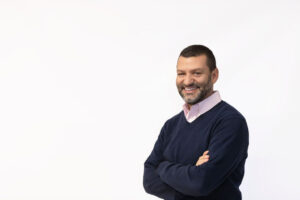 Aaron Proietti is an author and founder of Today's Innovator, working to unlock the potential of people to make the world a better place. He is on the board of the United Way of Chester County. He is a frequent speaker on the topics of disruption, changemaking, and innovation. Aaron works with nonprofits, startups, and corporations by coaching, facilitating, and driving meaningful change.